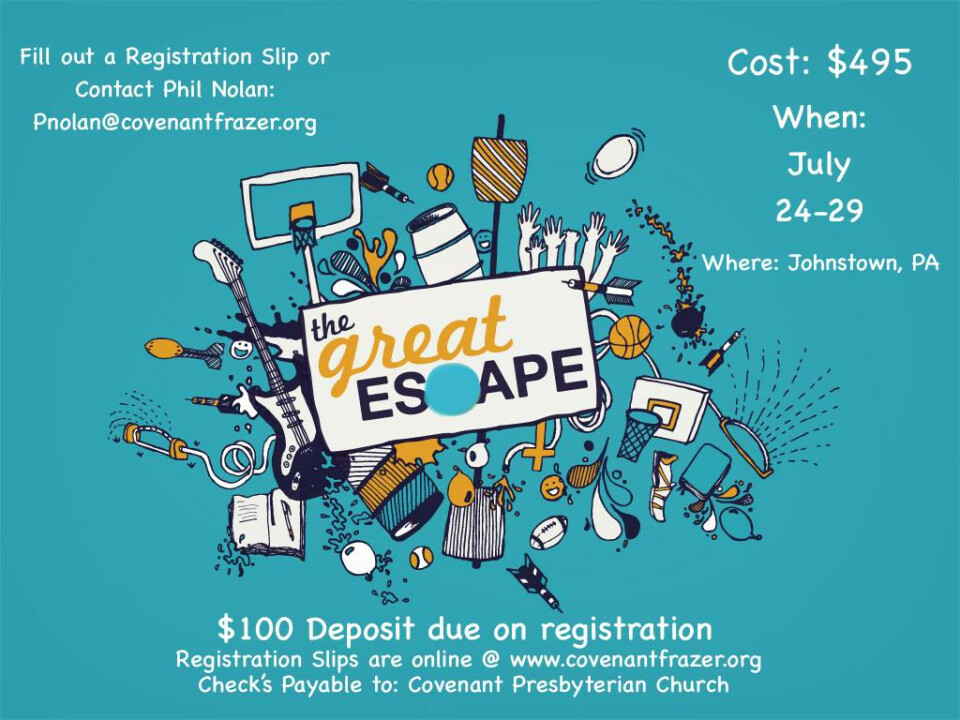 Monday, July 24, 2017, 7:00 AM - Saturday, July 29, 2017, 7:00 PM
The Great Escape!
The Great Escape was the first and is the oldest continually running middle school conference in America today. Founded in 1982 with 300 young people, The Great Escape has grown to 6 different camps and conferences in Florida, Tennessee, Colorado, Wisconsin, Pennsylvania, and Mississippi.
The success of The Great Escape rests in the fact that the teams planning the events understand and know kids. Because so many of them are also full-time church youth leaders, they know that your number one goal for a summer conference experience is for your students to hear the message of Jesus.
Each week is packed full of recreation and activities as well as dynamic speakers, musicians, and other artists who understand how to communicate in real ways with young people.
The Great Escape is a tremendously fun and exciting atmosphere where students feel comfortable and loved, and where they will have the best week of their lives experiencing the love of Jesus!