The Youth Ministry Program at Covenant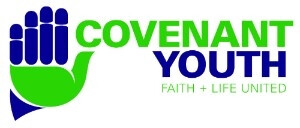 What is Covenant Youth Ministry?
The Youth Ministry Program at Covenant is a ministry of Covenant Presbyterian Church. We believe that all students should have the opportunity to explore faith and spirituality in a loving environment. Adolescence can be a very difficult time and we work to support our students and their families through this transition. You can read about our program's mission and core values here, you can meet our youth leadership team here, and you can find answers to frequently asked questions here. We have a social media presence on facebook, instagram, and twitter (please note: the accounts are private/closed, so you will need to request access through your social media accounts).
Combined Youth Group
High Schoolers and Middle Schoolers are invited to meet Sunday evenings beginning with an optional dinner at 6:40 pm. Around 7:00 pm, the students participate in a couple of games or other fun activities, and then worship and discussion. The evening ends around 8:30 pm. Come out and join us for fun times, make new friends and explore spiritual conversation.
Sunday School
Sunday School programs are offered during the school year from 9:45 am-10:40 am. The middle school and high school Sunday school classes meet on the upper level of Covenant Presbyterian Church.
Middle School Sunday School, grades 6-8. Drop in anytime as we re:form our perceptions of the main characters of the Bible through video, games and discussion.
High School Sunday School, grades 9-12. Join us anytime as we journey through the main events and stories of the Bible using our curriculum, Can I Ask That, as our guide.
Confirmation Class, grades 8 and above. Designed to encourage students to explore their own faith, this class prepares students to be confirmed in the spring, if they choose.
Student Leadership Opportunities
We believe students learn through leading. Students have the opportunity to participate in leadership opportunities: the Worship Band.
Worship Band
Covenant Youth Ministry has a wonderful student worship band. Its members lead worship every Sunday evening for High School Youth Group and Thursday evenings for Middle School Youth Group. This is a wonderful opportunity for students who are passionate about music or for whom music is a worship experience.