2018 Summer Programs!
The 2017 summer programs welcomed a record number of children from our community and beyond! We look forward to continuing our reading program on four Monday mornings. And, we will offer again our newly developed Faith, Arts, Science, FUN week where children explore faith through songs, stories, snacks, crafts, and games in the morning, and then participate in special interest opportunities (sewing, science, games, cooking, more) in the afternoon. These opportunities are available through the dedication of Covenant members and friends who offer their time, creativity, energy, and funds to the cause. Thank you!!
Invite your friends, neighbors,
and extended families to join us for
Summer Fun at Covenant!
Activities for ALL ages! Something for everyone!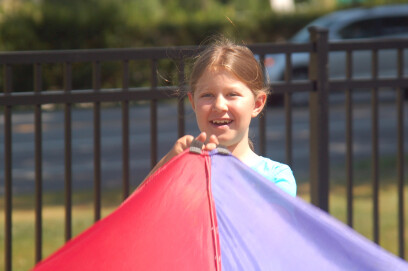 Summer Reading with Friends
Mondays: 6/25, 7/9, 7/30, 8/20, 10-11:30 a.m.
Come explore books written by beloved authors selected by Great Valley School District for summer reading. All children aged 3 through rising 5th graders are invited to come for a story, a craft, a snack, an activity, and more.
Contact: Jen Langlois
Community Concert & Fundraiser
Saturday, August 11th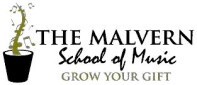 Three bands from the Malvern School of Music's Senior High Rock Camps will be performing on Saturday, August 11, 2018 to entertain the community and raise funds for important organizations. Stay tuned for more details!

Rise Against Hunger (formerly Stop Hunger Now)

Meal Packaging Event, Thursday, August 16th, 6-8 p.m. at CCLS
We look forward to continuing this tradition where we package 20,000+ meals in 2 hours!!! The meals include rice, soy, dehydrated vegetables, and a flavoring mix that includes 23 essential vitamins and minerals. These meals are shipped throughout the world to support schools, orphanages, and areas in crisis.
Faith, Arts, Science, FUN Week!
8/6 - 8/10 (9 a.m. - 12:00 p.m. (tentatively,12 - 3 p.m.) with Sunday, 8/12, 10:30 a.m.
Differentiated programming available 9:00-3:00 (exact times are still tentative)
Choose a schedule based on your interests and availability.
Includes preparation for a HERO CENTRAL program on Sunday.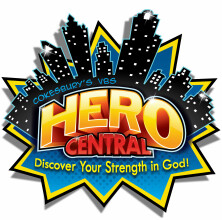 9:00-12:00 Vacation Bible School to prepare for our HERO CENTRAL Sunday program.
Children ages 3 (and potty-trained) through those entering grade 5 are invited to join us to DISCOVER YOUR STRENGTH IN GOD this fun week leading up to special program on Sunday at 10:30.
During this morning session, age-level groups will rotate between centers to hear Bible stories, play games, make crafts, and prepare the music and theater elements for the program. This morning session will be formatted in a familiar Vacation Bible School style with elementary groups rotating between stations and preschoolers in classrooms enjoying similar activities. Sunday's HERO program will be an energetic celebration of our cooperative efforts and what we have learned about our God!
12:00-1:00 Tentative (stay tuned!) Lunch (and Play) Time
Children entering grades 1-5, youth entering grades 6-12, and adults of all ages are invited to stay for lunch after the morning session. If you are coming for the afternoon sessions, you are also invited to join us for lunch.
1:00-3:00 Tentative (stay tuned!) CHOOSE from special interest activities. Last year's opportunities included:
Set & Prop Design for "Noah" Children and youth grades 1 and up
Sewing Children and youth ages 8-14
Game Time Children entering grades 1-5
Science Center Children entering grades 1-5
Challenge Center Children entering grades 1-5
Hero Central Program on Sunday
Our week of learning, singing, acting, creating, and playing will culminate in a presentation to be held during Covenant's 10:30 worship service. We hope all of our participants and their families will join us.
Children and youth entering grades 1 and up may stay or arrive for special interest activities!