2017 Summer Programs!
The 2017 summer programs welcomed a record number of children from our community and beyond! Our newly developed Faith, Arts, Science, FUN week was an overwhelming success! Children got a chance to sing, snack, tie-dye, paint, explore science, accept challenges, interact with friends (new and old), read, learn, and play.
A HUGE thank you to Jen Langlois for her tireless efforts to make this an incredible success!
We encourage you to come and visit, participate, volunteer, share you time and talent and energy during the summer! Keep connected and meet the amazing friends we have at Covenant.
Invite your friends, neighbors,
and extended families to join us for
Summer Fun at Covenant!
Activities for ALL ages! Something for everyone!
Stay Tuned for 2018 offerings!!!!!
Your family is always welcome at Covenant:
Memorial Day through Labor Day weekend:
Worship services for families at 8:30 and 10:30
Nursery care available for infants and toddlers in our new nursery space
If you have any questions about summer activities, Covenant Church programming, our construction projects, or anything else, please contact Jen Langlois.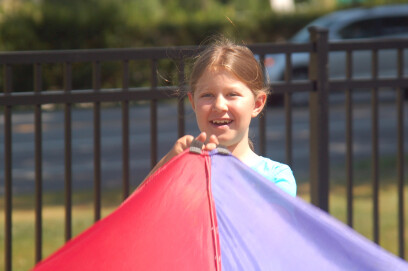 Summer Reading with Friends
Come explore books written by beloved authors selected by Great Valley School District for summer reading. All children aged 3 through rising 5th graders are invited to come for a story, a craft, a snack, an activity, and more.
Contact: Jen Langlois
We explored books written by beloved authors selected by Great Valley School District for summer reading. Preschoolers and elementary children were invited to come for a story, a craft, a snack, an activity, and more.
Location: Covenant Presbyterian Church
Cost: free
Register online or contact Jen directly.
Community Concert & Fundraiser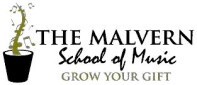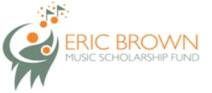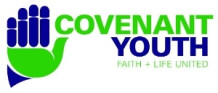 Three bands from the Malvern School of Music's Senior High Rock Camps will be performing hits from bands such as The Beatles, The Who, Chicago, Sly and the Family Stone, The Blues Brothers, Stevie Wonder, Temptations, and more. Last year over 200 people attended. This event has raised over $20,000 in the past six years.
Contact: Patty Stoltzfus (610-648-0707 x14)
Ages: Everyone welcome!
Location: Covenant Community Life Center (CCLC)
Donations were distributed between the following organizations:
*Eric Brown Music Scholarship Fund – Donations provide financial assistance to children wishing to pursue music study.
*Faith Ministry in Reynosa, Mexico – Donations will purchase drum kits to supplement the variety of instruments already donated by the MSoM community.
*Covenant Youth – Donations will support mission and ministries for youth.
No registration required. Join us!
Rise Against Hunger (formerly Stop Hunger Now)
Meal Packaging Event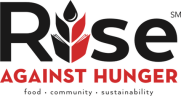 This year, we packaged 20,088 meals in 2 hours!!! The meals include rice, soy, dehydrated vegetables, and a flavoring mix that includes 23 essential vitamins and minerals. These meals will be shipped throughout the world to support schools, orphanages, and areas in crisis.
Faith, Arts, Science, FUN Week!
Differentiated programming available 9:00-3:00
Choose a schedule based on your interests and availability.
Includes preparation for "Noah" musical (Sunday, August 13 at 10:30 am)
Register with paper form, begin process online at http://covenantfrazer.org/summer-registration-for-children/, or contact Jen Langlois directly at or 610-648-0707 x13.
9:00-12:00 Vacation Bible School to prepare the musical, "Noah"
Children ages 3 (and potty-trained) through those entering grade 5 are invited to join us to explore Noah and God's Promise in this fun week leading up to a musical presentation of "Noah" on Sunday, August 13.
During this morning session, age-level groups will rotate between centers to hear Bible stories, play games, make crafts, and prepare the music and theater elements for the production. This morning session will be formatted in a familiar Vacation Bible School style with elementary groups rotating between stations and preschoolers in classrooms enjoying similar activities. Sunday's "Noah" musical presentation will be an energetic celebration of our cooperative efforts and what we have learned about our God!
12:00-1:00 Lunch (and Play) Time
Children entering grades 1-5, youth entering grades 6-12, and adults of all ages are invited to stay for lunch after the morning session. If you are coming for the afternoon sessions, you are also invited to join us for lunch.
1:00-3:00 CHOOSE from Set/Prop Design, Sewing, Science, Challenge, Games
Children and youth entering grades 1 and up may stay or arrive for special interest activities!
2-hour sessions Set & Prop Design for "Noah" Children and youth grades 1 and up
Problem solve needs and materials to design a backdrop for our "Noah" musical, and explore color, texture, and scale to create animal props to fill Noah's ark.
2-hour sessions Sewing Children and youth ages 8-14
No experience necessary! Come learn to sew or develop your skills. We will make pillowcases and quilted tote bags of varying difficulty levels. A service project option will be available, too. We will make fleece hats and scarves to be distributed by Broad Street Ministry in Philadelphia (www.broadstreetministry.org). All materials will be supplied. However, if you would like to choose your own fabric, information is included below.
Optional: For pillowcases, coordinating fabrics measuring:
3/4 yard main fabric and 1/3 yard border fabric
For tote bag, coordinating fabrics measuring:
1/2 yard for lining and 1/3 yard for borders
1-hour sessions Game Time Children entering grades 1-5
Let's play silly, fun, big movement games outside or at the Covenant Community Life Center. We will have a great time with active play!
1-hour sessions Science Center Children entering grades 1-5
Explore different areas of science while building electrical circuits, electromagnets, adapted creatures, and moon bases. A trip to the church garden is also in store!
1-hour sessions Challenge Center Children entering grades 1-5
Use teamwork and creativity to build straw towers, create catapults, design Rube Goldbergs*, and solve other fun problems.
* What's a Rube Goldberg? Webster's New World Dictionary says, "a comically involved, complicated invention,laboriously contrived to perform a simple operation." Check out the games at www.wallaceandgromit.com to get a taste for these fun contraptions!
Musical presentation of "Noah" on Sunday, August 13 at 10:30 am
Our week of learning, singing, acting, creating, and playing will culminate in a musical presentation to be held during Covenant's 10:30 worship service. We hope all of our participants and their families will join us. No registration required!
**Please complete the Children/Youth Registration Form for all minor participants.**