A Minute for Stewardship - The Importance of Pledging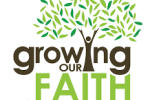 HELLO, GOODBYE
Life truly is THE LONG AND WINDING ROAD, but WE CAN WORK IT OUT, as we have a TICKET TO RIDE, through God. Sometimes we feel like a NOWWHERE MAN or we have to CARRY THE WEIGHT of A HARD DAY'S NIGHT. But we, the Covenant Family, are GETTING BETTER as we COME TOGETHER with our time, talent, and tithes.
HELLO, GOODBYE
WHEN I'M SIXTY-FOUR, note, I am not near 64, my hope is this stewardship guy is not considered MEAN MR. MUSTARD. BECAUSE stewardship campaigns and themes should not be seen as YOU NEVER GIVE ME YOUR MONEY. Stewardship campaigns should be considered SOMETHING to continue to GET BACK with God, WITH A LITTLE HELP FROM MY FRIENDS and the many offerings of time, talent, and tithe.
HELLO, GOODBYE
YESTERDAY, while writing this stewardship moment, my mind sent me a message, DON'T LET ME DOWN. But another voice, said LET IT BE, ALL YOU NEED IS LOVE, and I WANT TO HOLD YOUR HAND, God's calming influence. CAN'T BUY ME LOVE, but you can give your time to help others, talent to teach others, and tithe to support the many youth, adults, missions, meals, Covenant operations and giving the Covenant family provides to all of us, the community, and internationally.
HELLO, GOODBYE
THE END