Click here for information about our summer children's ministry events!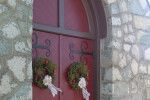 A Note From Dr. Jim, Pastor Patty & Pastor Sue: The holidays represent various emotional responses from everyone in our lives. We seek to embrace those around us who are in the midst of grief or holiday blues, as well as those for whom joy comes easy. Through worship, prayer...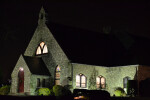 3
Welcome to our new website! I am so very glad you found us. On behalf of the Covenant Presbyterian church family, let me invite you to join in with any of our missions, ministry, and worship. Our doors and hearts are wide open. So, we hope you will explore and click around to check out what...