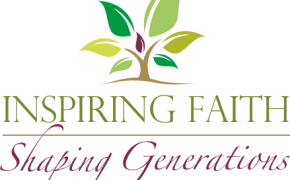 Our prayer for the journey... Bountiful God, we come together in gratitude for the way you've inspired our faith. Through the generations you have shaped us as servants of Jesus Christ. We ask you now to open our eyes and hearts to your will for the future of Covenant. Stir up our passion, courage, and our commitment for the work ahead. Our desire is to leave a legacy of faith; not to build monuments of brick and mortar. Remind us that without you we can do nothing, and with you nothing is impossible. In Christ's name we pray, Amen.
Inspiring Faith: Shaping Generations
Where we are NOW
Thanks be to God! Our facility renovation and construction is complete. To God be all praise, honor, and glory!!
This restoration project represents the spiritual intentions of the amazing Covenant people. Thank you for your desire to build facilities and a campus that expresses deep faith and inspires the Christian soul. Our renovations and expansion are part of glorifying God. The facility expansion added 5,400 square feet to our main building meeting the needs of our growing congregation and future generations as well:
A step-free entrance, welcome center, and modern gathering space with a coffee bar represent our commitment to hospitality that will invite people into our church and our lives.
A large and enhanced nursery provides shelter for the hearts of precious infants while their family members worship and study.
The new, larger music suite will encourage vocalists, ringers, and musicians to prayerfully prepare to lead us in uplifting and worthy praise in Sunday worship and congregational singing.
The expanded classroom space supports our vision to "grow spiritually through teaching and studying the Bible."
The enlarged Lower Level allows for heart to heart fellowship in a great hall that receives natural light and holds a commercial kitchen. Mission fund-raising dinners, guest speakers, and event celebrations will encourage people to connect with others and with their God.
Our 5,000 sq. ft. Covenant Community Life Center supports several flagship missions: Middle and High School Youth Programs, as well as The People's Pantry community outreach. It also offers opportunities for continued growth, more missions, and ministry to attract young families. For example, the Stop Hunger Now meal-packaging event at the Life Center involved over 100 folks who prepared over 20,000 meals to feed the hungry. The summer reading program brought in over 100 children from the Great Valley School District. Some of these families found our Preschool program and many have begun attending Sunday School and worship. We are also in the first year of our new Mommy & Me Sunday School class, to bring in new mothers and mothers of little ones.
Where We Go NEXT
We are continuing our faith journey on the road God calls us to travel. An opportunity and challenge is before us to begin a new campaign to generate $900,000 dollars over a 3 year period. Beginning June 2017, our shared desire is to:
Pay our mortgage requirements
Spread God's love tangibly through increased mission and outreach, and continue to impact people's lives as they receive God's grace and love in worship.
Pay down the mortgage principal, (or if the opportunity and funds are available, add a new, compelling ministry project that would assist Covenant's growth).
A. Our principal and interest loan obligations will be $145,000 annually as of July, 2017. This is the amount that is absolutely required by the bank to pay on our adjustable rate mortgage loans.
The loving heart of the Covenant family is demonstrated by bringing the hope of God to others through living and giving to our outreach programs and mission projects.
We want to increase our outreach efforts to broaden and diversify our worship services. A contemporary, band driven worship service at the Life Center would allow Covenant to reach and welcome families and individuals who desire this style of worship. Following the principle of "bless and add," this new worship service would be in addition to our current services. To develop and implement the proposed contemporary worship service, we need a part-time, contemporary music worship leader. This person would also resource the Youth Fellowship Praise Band, and could develop contemporary musical offerings for our traditional services as well.
Also, as part of the new campaign, we seek to provide a monetary contribution to new or current missions supported by Covenant.
The current session expectation is to substantially pay down the mortgage principal itself, reducing the overall, long term debt. (Also, Session could consider resourcing a compelling, new ministry program that would significantly assist Covenant's growth, if such an opportunity were to arise and funds were available.)
FINANCIAL DETAILS
We hope to raise $300,000 annually over a three year period, beginning June, 2017, and ($900,000 total campaign goal). If the full $300,000 were to be pledged each year, there are three primary components:
Covenant Church must expend $145,000 annually to pay principal and interest requirements on our 25 year adjustable rate mortgage loans against the Life Center and our main property. As of July 2017, our outstanding principal balance on these loans will be 2 million dollars. Current interest rate on these loans is 4 to 5%, adjusted every 5 years. First interest rate change would be in 2022. Covenant's past two mortgages were paid off within 7 to 9 years. Each dollar that reduces our mortgage principal preserves money to support ongoing ministries.
Session would consider expending up to $55,000 annually on outreach and mission as described in the letter. We made a mission commitment of 10% (a tithe) to mission and outreach, of our total facility expansion costs of $2,600,000. We will joyfully share a total of $260,000 in our missions and outreach over the life of our mortgage, over and above the annual budget for missions.
Session would consider paying down the principal of $100,000 annually. Any additional funds given, over campaign goal, will be utilized for paying down the principal.
Also, Session could consider resourcing a compelling, new ministry program that would significantly assist Covenant's growth, if such an opportunity were to arise and funds were available.
| | |
| --- | --- |
| Required Yearly Mortgage Payment (Prin. & Int.) | $145,000 |
| Principal Debt Reduction (yearly for 3 years) | $100,000 |
| Mission and Outreach | $55,000 |
| Total | $300,000 |
| | |
Possible Allocation based on $300,000 Pledge Per Year ($900,000 over 3 years)
If the congregation approves, Inspiring Faith: Shaping Generations, a new three-year campaign, will be launched next year to raise the additional $900,000 ($300,000 annually). These funds will be utilized to achieve our goals of paying the mortgage, increasing our mission and outreach, and paying down the principal. Session approved this plan and has retained the services of Craig Miller and Horizons Stewardship to guide us in our preparations. Craig served as an outstanding resource to us just three years ago for our previous capital campaign. The Session will be asking for your prayers and continued, amazing financial generosity.
THANK YOU
With our expanded sacred spaces, we look forward with the eyes of faith to what God will do next. The Session thanks you for your labors, your prayers, your praise, and especially for your missions and ministries that bring God's help, love, and grace to the world around us.
Indeed, we are running the race together, on the road that God has set before us. May God keep pouring out blessings upon you, and upon those whose lives you positively impact.