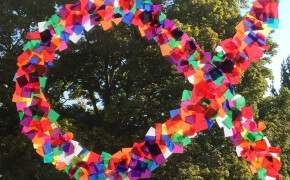 Children's Outreach Program!
Children's Outreach: The hygiene kits are on their way to help hurricane victims and others in need. Thank you for your participation in that project! Our next outreach project will be to collect chicken taco soup ingredients:
black beans (15-oz cans) cream of chicken soup (10.75-oz cans)
pinto beans (15-oz cans) green enchilada sauce (10-oz cans)
diced tomatoes (14.5-oz cans) chicken broth (14-oz cans)
sweet corn (15-oz cans) taco seasoning (1-oz packets)
chicken breast (12.5-oz cans)
All ages are invited to join us on Sunday, December 17 to organize the recipe packs to be donated to the People's Pantry at Church Road. Children's monetary offerings between now and then will off-set the cost of packaging supplies and additional ingredients.