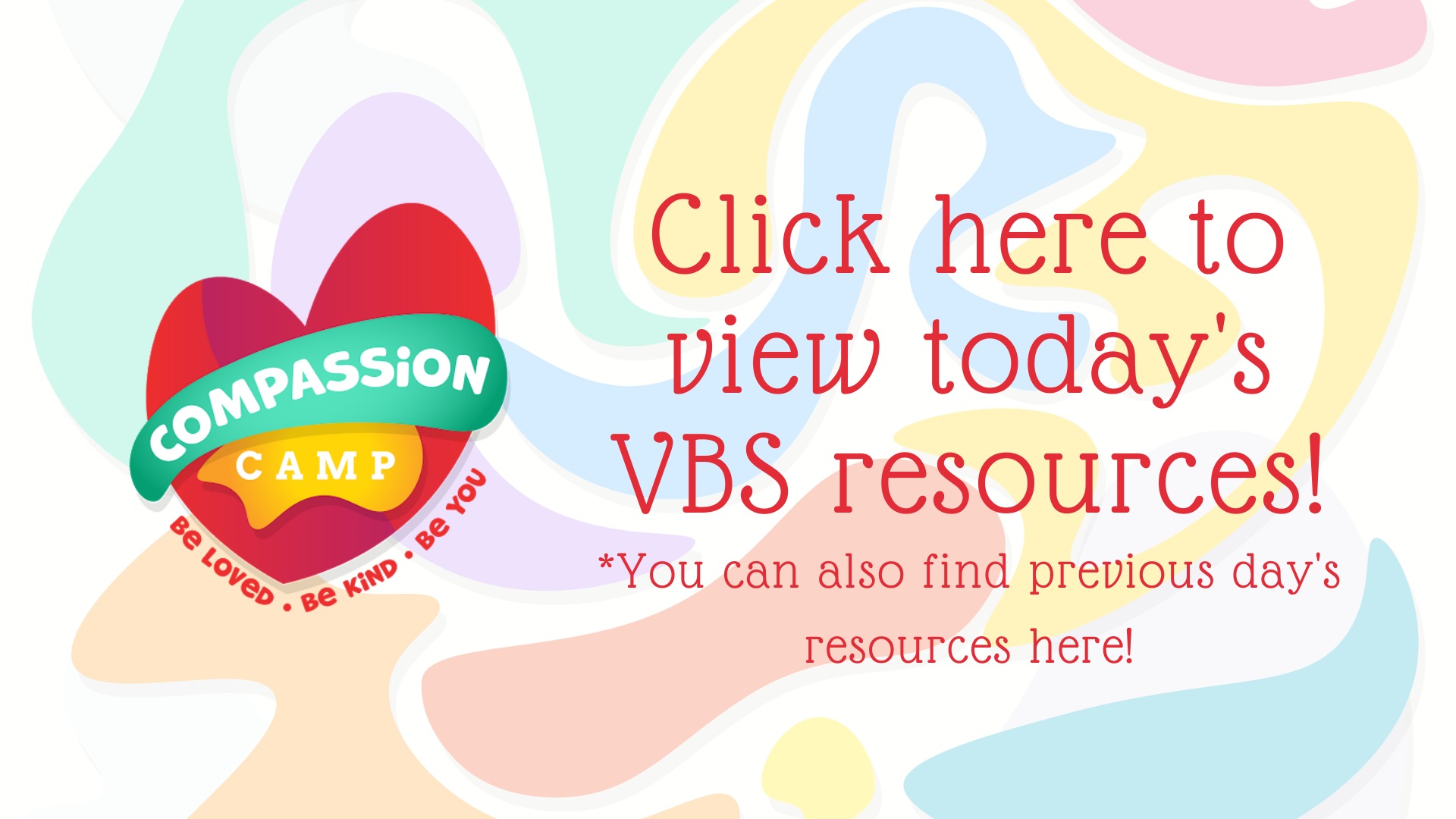 Covenant invites YOU to Virtual Bible School (VBS)! View a sneak peek here!
June 28 – August 2
We will be sharing a variety of opportunities to explore COMPASSION for others, for ourselves, and for our world. EVERYONE is invited and encouraged to check in and click on the variety of video offerings that will be uploaded each day.
Sunday morning online worship at 11:00 will kick off each week.
Monday morning at 9:30 there will be a recorded Zoom session to further introduce that week's theme, Bible story, and song. There will be coordinating activities to complete together and discussions to share. The recording will be posted on our website if you are unable to join us in person.
Tuesday-Thursday at 9:30 a video will be posted on our website to continue the study and exploration of compassion. Videos may include outreach opportunities, yoga, LEGO, crafts, stories, science, art, music, cooking, field trips by Covenant correspondents, interviews of Covenant members and friends…maybe you have something to share! Contact Jen Langlois at if you would like to share a recording with us!
Friday at 9:30 we may close on a recorded Zoom session or via recording. Children will have the opportunity share their experiences from the week
Special challenges will be offered, and spirit points will be collected to earn a special prize at the end of camp! We hope you will join us as you are able!
Register here by June 22nd to ensure that materials are prepared for your family. We will advertise dates/times to pick up coordinating supplies at Covenant 1-3 times through this five-week period. A Family Guide will be available, and supplies may include craft kits, books, science supplies, recipe ingredients, etc.
While the church facilities remain closed, there are new opportunities to worship and learn on a weekly basis! Click here to find out more!