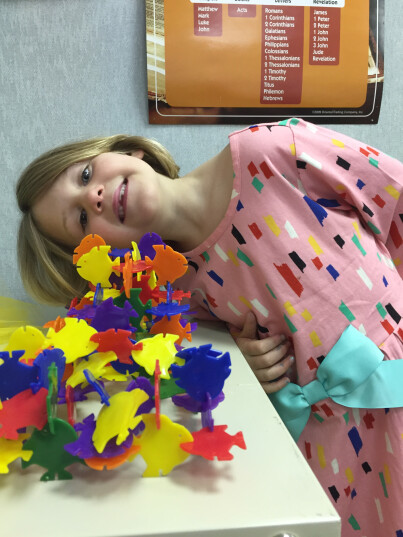 Welcome! At Covenant, our children's ministry team strives to provide several pathways for children to learn about God, experience God's love, practice worship arts, and explore their own unique God-given talents with their peers and between generations. These ministry opportunities are available only by the generous gifts of time and talent shared by our Covenant volunteers. Please prayerfully consider how you and your family can participate with us either as participants or helpers.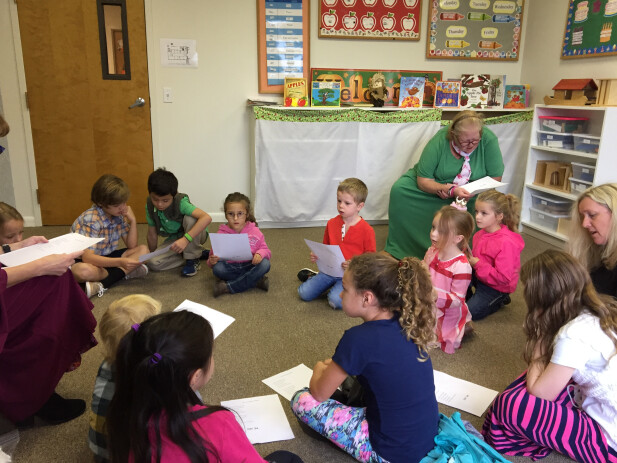 Children's Sunday Small Group (Age 3 - 4th Grade, 5th Graders meet with Middle School Small Group), 9:45-10:40am
Children are welcome to join us between services for this special gathering time. We will offer a variety of opportunities during this small group time including video and curriculum to coordinate with "VeggieTales," The Jesus Storybook Bible, "What's in the Bible?" and elements of GraceLinks. We will incorporate service projects and participate in special church-wide activities such as the Pancake Breakfast, Friends and Fellowship Sundays, and AIM presentations (Adventures in Mission). Do you have a special talent or hobby you would like to share with us? Please contact Jen Langlois at 610-648-0707 x 13 or to discuss this! We would love to have special guests join us to connect scripture to daily living.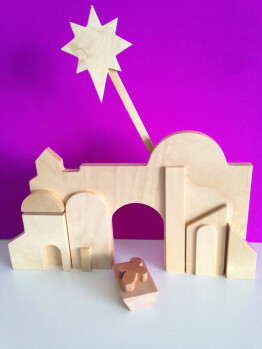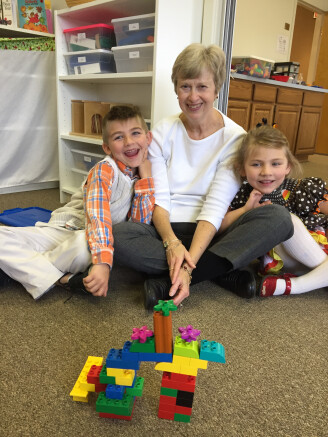 Children's Church (ages 3 – 5th grade), during 11:00 worship service until 12:05
New this year, our Children's Church program will extend to include all children, ages 3 through 5th grade. Families can gather to worship together during the 11:00 service, and children will be dismissed following the children's message to an upstairs classroom until 12:05. We will incorporate the four components of adult worship.
We will gather all ages together and spend time building relationships with one another in a sacred space where we will be with God, talk to God, and hear the stories of God. We will include a song of praise before we move to age-specific rooms.
Children ages 3-7 will hear God's story using Young Children and Worship. Bible story boxes include with figures, pictures, fabrics, and structures for a multisensory approach to Bible stories. At the same time, children ages 8-10 will hear God's story as they navigate and read from their Bibles.
Children ages 3-7 will respond to God's Word guided by questions provided with Young Children and Worship. They also will have time to interact with Bible stories using the story boxes, crayons, play dough, Lego, or other tactile options. They also will have a prayer station available for personal and partner prayers. Meanwhile, children ages 8-10 will respond to God's Word using the same wondering questions included with Young Children and Worship. They will have opportunities to reenact the Bible stories through skits or with puppets. Some weeks, there will be activities to learn about the organization, makeup, and navigation of the Bible. And, there will be prayer time, too. On communion Sundays, all children will stay together to share a love snack.
Will regroup together to close our time and go forth, ready to share God's love and mission in our daily lives.
** Covenant kids are always welcome to remain in worship with their families. **
Children's Worship Packets
Bagged activities and children's bulletins are available on the windowsills in the sanctuary for use during worship.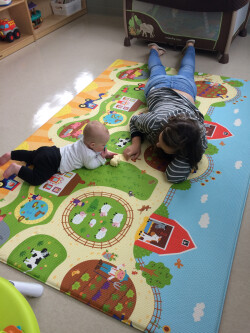 Nursery Care for Infant and Toddler (up to age 3)
Loving care is available for children, birth through age 3, on Sunday mornings during the 8:30 and 11:00 worship services and the Sunday Small Group Time.
Guardian Ministry

Covenant Presbyterian Church is committed to the safety of our children. As such, we have a longstanding policy requiring all employees, teachers, and volunteers who work directly with children to obtain background checks and clearances. We are in full compliance with Pennsylvania's Act 15 of 2015.