Our Covenant Community Missions monthly newsletter highlights ways that our Covenant community reaches out to the larger community around us. In it, you'll learn not only what CAMT (Covenant Adult Mission Team) is up to, but also what missions individuals are passionate about and how they participate in them. We would love to learn about and feature your favorite mission - please contact Milly Elrod at
Click on edition below to read:
Covenant Community Missions - April 2022
Covenant Community Missions - December 2021
Covenant Community Missions - October 2021
Covenant Community Missions - July/August 2021
Covenant Community Missions - April 2021
Covenant Community Missions - February 2021
Covenant Community Missions - November 2020
Covenant Community Missions - September 2020
Covenant Community Missions - August 2020
Covenant Community Missions - July 2020
Covenant Community Missions - June 2020

Covenant Adult Mission Team (CAMT)
Covenant's Adult Mission Team is active in our local community and beyond. Teams regularly serve at the Broad Street Ministry in Philadelphia and in Reynosa, Mexico in partnership with Faith Ministry. In the past, teams have served meals monthly at a shelter in Coatesville, at Jean Webster's Kitchen in Atlantic City NJ, at the Outley and Sheila Dennis shelters in Philadelphia, and with PA Christian Endeavor (PACE) for their summer programs in Fayetteville WV. At the Broad Street Ministry and Hospitality Collective, Covenant members help meet the needs of our vulnerable neighbors. At Faith Ministry in Mexico, Covenant team members work in the medical clinics, lead crafts, donate sewing supplies, paint rooms, paint murals, and help to build houses! To learn more, contact Barbara Rhinehart.

The People's Pantry is a place where residents can come for food and clothing to get them through a rough period in their lives. The congregation of Covenant Presbyterian Church and the community at large donate everything given through the Pantry.
The Pantry is located at 384 Lancaster Ave (in the same building as the CCLC!) Anyone in the Great Valley School District and 19355 zip code who needs assistance can shop. Pantry visitors must show valid ID for each household member and a proof of residence each month.
The Pantry is a 501(c)(3) non-profit charitable organization and can accept corporate checks. Click here to donate online.
For more information, please visit The People's Pantry at Church Road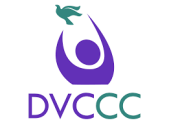 The mission of the Domestic Violence Center of Chester County is to provide intervention, education, outreach, advocacy and programs to prevent, reduce, and remedy domestic violence in Chester County. DVCCC is committed to empowering survivors of domestic abuse through providing information and supporting them as they reclaim their lives. All services (available in English and Spanish) are free and confidential.
24/7 Hotline Numbers
Local: 610-431-1430
Toll Free: 888-711-6270
TTY: 610-431-7262

Covenant Presbyterian Church was a founding supporter of Sneakers for Soldiers, which was formed in April 2018 and became a 501(c)(3) public charity in December 2018.
An infantry soldier stationed in Afghanistan asked his parents to send him new athletic shoes and when asked if other deployed soldiers needed sneakers, too, his reply was an emphatic "Yes!"
Studies have shown that time spent out of boots, in proper fitting athletic shoes, is critical to the health of the feet of our troops. In Afghanistan, extreme heat, the harsh environment, and daily exercise wreak havoc on athletic shoes. Exercising in worn out shoes is just as bad as exercising in the wrong shoe. Sneakers for Soldiers has devised a way for each soldier to choose a sneaker that best fits their feet…because all feet are different.
Our heartfelt appreciation to all the individuals and organizations for your support and generous monetary donations. With your ongoing help, we will be able to continue outfitting our deployed soldiers in Afghanistan and other areas in the Middle East with new sneakers… and put smiles on their faces! Your generosity has meant so much to all the deployed men and women that have been the recipients of new athletic shoes.
For further information and ways to donate, please visit our website.
In addition to the other mission activities listed above, the Covenant community provides financial support to organizations in Frazer and other nearby communities. Some of the organizations supported in the past include:
Women and Children
Family Lives On Foundation (formerly Mommy's Light Lives on)
House of His Creation
Mom's House
Home of the Sparrow
Bridge of Hope
Seniors
Homeless
His Mission (shelter in Kennett Square)
Meeting Ground
Safe Harbor
Migrant Ministries
Chester County Migrant Ministries
Spanish Health Ministry
Encuentro Latino Church (Coatesville)
La Iglesia Renacer (Hispanic Presbyterian fellowship, a ministry of Donegal Presbytery)
Others
County Corrections Gospel Mission
Campus Crusade for Christ at WCU
Presbyterian Education Board of Pakistan
Chester County Food Bank
Good Works
Habitat for Humanity of Chester County
Community Volunteers in Medicine