Welcome to
Covenant Presbyterian Church
The Covenant Church community is a welcoming and diverse group of people who encourage and affirm each person's faith journey. We believe that faith expands in community and our growing church has an open atmosphere filled with the joy of Jesus Christ. We are a thriving worship community with deep roots in Frazer and the surrounding area and we hope to see you soon!

Sunday Morning Worship Services
Join us for a friendly, welcoming service full of music, prayer, scripture, fellowship, and an uplifting message. Our doors are open to all, whether you have a lifelong relationship with Christ or are still seeking to find your answers. Come with and open heart and leave with a refreshed soul.
7:30am Chapel Service
8:30am Traditional Worship Service
9:45am Adult Sunday School (September - May)
11am Traditional Worship Service with Children's Church (ages 3 through 5th grade)
From Memorial Day through Labor Day, the second service begins at 10:30am and there is no Chapel service.
Taize Service
First Wednesday of every month at 7:30pm
Join us in the sanctuary for a quiet time of gentle music, scripture, silence, and prayer.
At Covenant Presbyterian Church, God's love has the run of the house.
We are a compassionate, non-judgmental, and inter-generational community of believers. Our congregation includes children, teens, young adults, great-grandparents and all sizes of folks in between. We joyfully embrace all people as we join together in a faith journey through worship, service, and study.
Covenant's doors of Christian opportunity are open wide! Please consider joining us to engage in a meaningful faith journey through worship, service, and study.
Covenant Presbyterian Church is a member congregation of the Presbytery of Donegal and the Presbyterian Church (USA). PCUSA is the spiritual home for more than two million people who worship in nearly 11,000 Presbyterian congregations throughout the United States.
Dress Code
Fellowship
For My Kids
Don't be worried about what to wear, just stop by on Sunday! We don't have a formal dress code or fashion requirements – we want to meet you, not your outfit. Some people choose to dress casually, others like to be formal. Please wear whatever is comfortable for you to attend worship.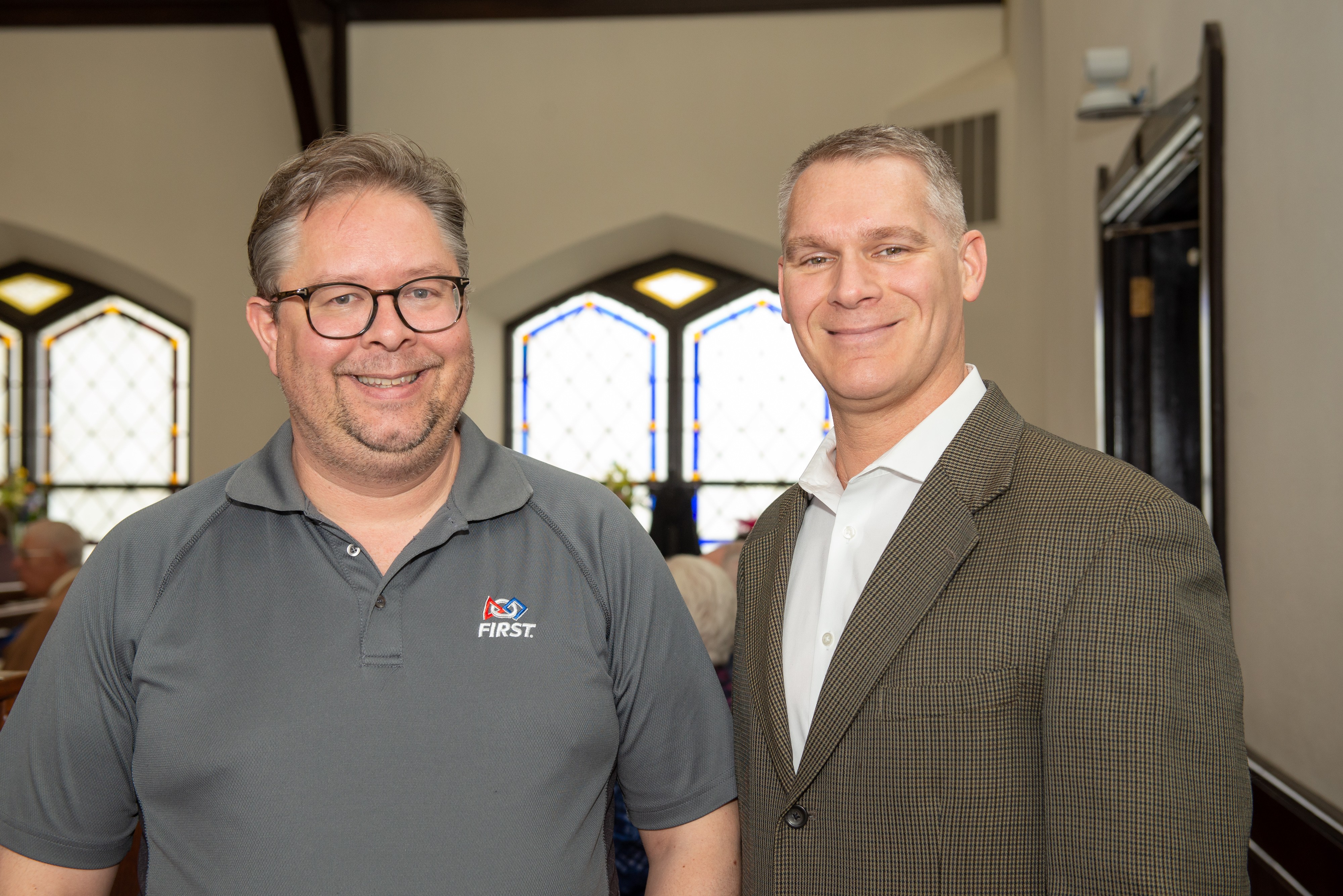 Intimidated by the prospect of not knowing anyone? Anxious about meeting people? We've been there too! After each worship service Covenant provides coffee, tea, and snacks in our fellowship hall, directly behind our sanctuary. We welcome you to join us and get to know "who's who in the pew."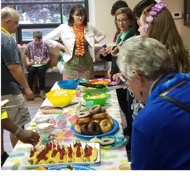 Children are always welcome and included in our worship services with a Message for the Children! We love children and believe their presence is a gift from God, so never feel like you need to stay home or leave a service because your children will be a distraction!
Children's Church (ages 3-5th grade), during 11am worship service (September through May only)
After the Children's sermon, children ages 3 through 5th grade are invited upstairs. Jen Langlois, Director of Family Educational Ministries, and one adult volunteer will share worship, interactive Bible stories, scripture, games, activities, and prayer. New volunteers are welcome. Children attending the Children's Church program should be picked up after the worship service ends in the upstairs classrooms.
**Covenant kids are always welcome to remain in worship with their families.**
Children's Worship Tables
Worship Tables for children are located in the narthex. Children are invited to use the tables before and during worship.
Infant and Toddler Care (up to age 3)
Care is provided for infants and toddlers (up to age 3) during both worship services and the Sunday school hour. The nursery is located on the main level, adjacent to the building's side entrance.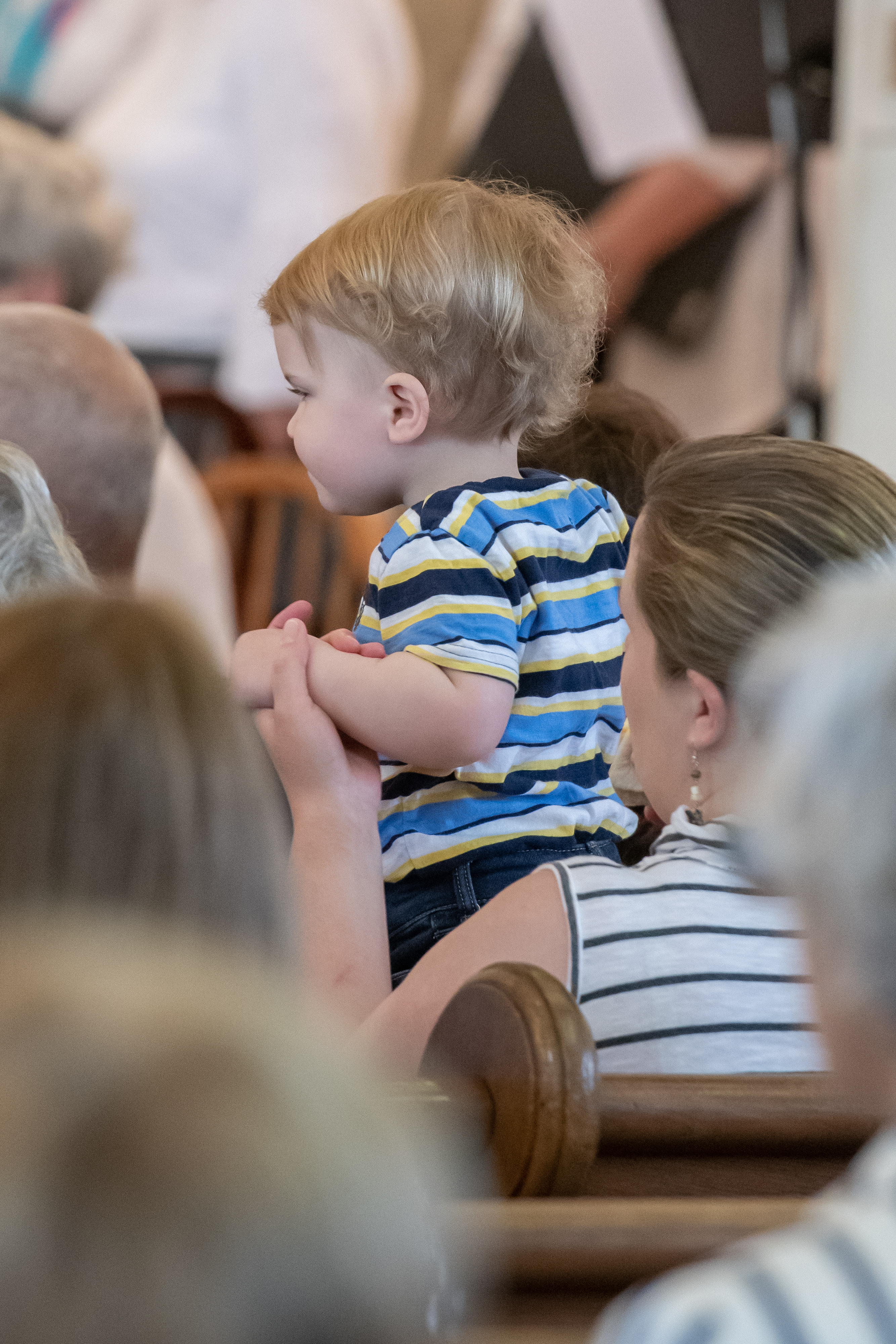 Guardian Ministry

Covenant Presbyterian Church is committed to the safety of our children. As such, we have a longstanding policy requiring all employees, teachers, and volunteers who work directly with children to obtain background checks and clearances. We are in full compliance with Pennsylvania's Act 15 of 2015.