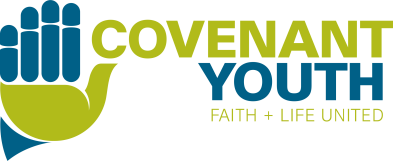 Upcoming Youth Group Events
Youth Group events typically begin with an optional dinner from 6:30-7pm, followed by Youth Group activities from 7-8:30pm.
Concern for the safety and health of people, including our beloved Covenant community, is first and foremost in all of our minds. The Covenant campus is currently closed through March 31, 2020.
We hope to meet as a group virtually until we are again able to meet in person. Students can create an Edmodo account (Edmodo is a website/app used at many schools) by going to the Edmodo link and using the code that was emailed (call/email if you didn't receive it) to join our youth group "class!"
We look forward to being able to meet in person again soon. Pending approval to reopen the Covenant campus, our schedule for April & May is:
April 5 - Palm Sunday - No Youth Group
April 12 - Easter - No Youth Group
April 19 - Regular Youth Group
April 26 - Youth Sunday (8:30am & 11am services)
PLUS Regular Youth Group. All students are encouraged to participate in the Youth Sunday events.
May 3 - Event Night: Grand Slam USA (6-8pm, cost is $20 for Laser Tag, Ninja Course, etc.)
May 10 - Mother's Day - No Youth Group
May 17 - Movie Night
May 24 - Memorial Day Weekend - No Youth Group
May 31 - Last Youth Group meeting before Summer Break!
Save the Dates: July 12-18, 2020 are the dates for the Covenant Youth Mission Trip to Chattanooga, TN with Son Servants. The cost will be $750 (scholarships are available). Check your email for more info and how to register.
Questions?
What is Covenant Youth Ministry?
We believe that all students should have the opportunity to explore faith and spirituality in a loving and supportive environment.
The Youth Ministry Program at Covenant is designed to give 6th-12th grade students the opportunity to connect into a group of like-minded peers. Adolescence can be a very difficult time and we work to support our students and their families through this time of transition. All meetings are centered around Christ and provide students with a safe space to be uniquely themselves.
We have youth group meetings throughout the school year along with multiple retreats and mission trips. Follow us on our email list or social media for immediate schedule updates!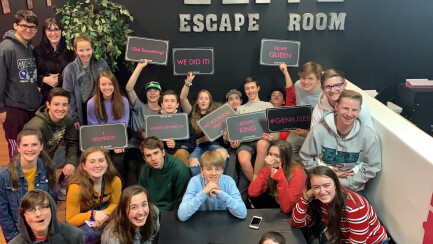 Follow us on social media here: