Summer Vacation Bible School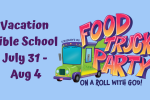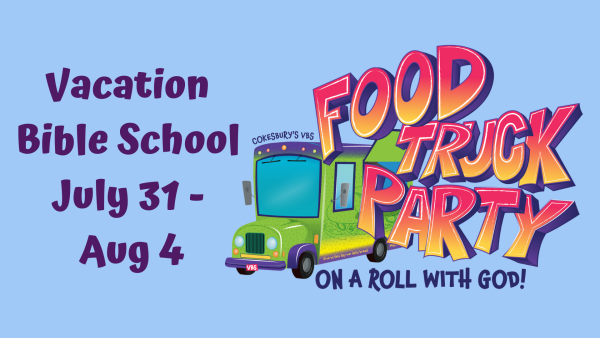 The registration button is at the bottom of this page. Please read the information below before registering. Thank you!
Registration fees will be equally split:
to offset expenses for our summer program
to support the Eric Brown Music Scholarship Fund which offers financial aid for music lessons to students of all ages.
There will be a $75 cap per family. Please contact the office before filling out this form for a discount code if total registration fees exceed $75 or If you need financial assistance ( ) or 610-648-0707.
Covenant Presbyterian Church is excited to offer Vacation Bible School, July 31st - August 4th!
Vacation Bible School for children aged 3 (and potty-trained) through those entering grade 6
Registration fee - $25 per child
July 31st - August 4th, 9:00-12:15
Age-leveled groups will meet with dedicated guides to visit five stations each morning: Bible Story, Science, Games, Crafts/Snack, and Music. We will celebrate each morning in a closing assembly with all children and dismiss from small groups.
Sewing Camp for children and youth entering grades 3-8
Registration - $20 per child
July 31st - August 4th, 12:45-2:45
(Those students staying throughout the day will eat lunch 12:15-12:45.)
No experience necessary! Come learn to sew or develop your skills. We will make projects of varying difficulty levels to both take home and share with others. All materials will be supplied.
Robotics Camp for children and youth entering grades 1-6
Registration - $20 per child
July 31st - August 4th, 12:45-2:45
(Those students staying throughout the day will eat lunch 12:15-12:45.)
The high-school student outreach team and mentors from Downingtown Area Robotics FIRST Robotics Competition Team 1640 Sab-BOT-age will provide this class to introduce engineering concepts, hands-on robotics and team-building activities. This class will take place on the lower level of the church.
For more about Downingtown Area Robotics, visit www.darobotics.org. To find out about FIRST Robotics, visit www.firstinspires.org